A couple of weeks ago, we put Obolus' new EP "Lament" up for free download on our bandcamp. We have since given away a ton of free downloads and now are getting ready to offer the album in physical form.
Up for preorder now is the Obolus' Lament in the form of a 10inch EP. Five tracks of misanthropic ritualistic blackness mixed with melancholic guitars laid to rest on vinyl.
Order Here
The album comes in a heavy jacket with black art on the outside and a flood of black on the inside; the inner sleeve is black and it comes with a blackened insert. Artwork by Natvres Mortes Illvstration.
500 units on grey and black A side/B side vinyl.
These should arrive early March.
Order Here
FLENSER SHIRT RETOCK: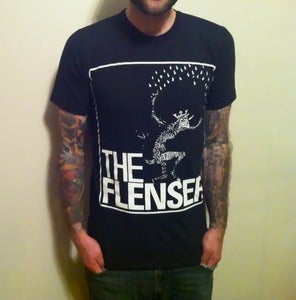 All sizes have been restocked and will start shipping next week.
Order Here